Category Archives:
Fundraisers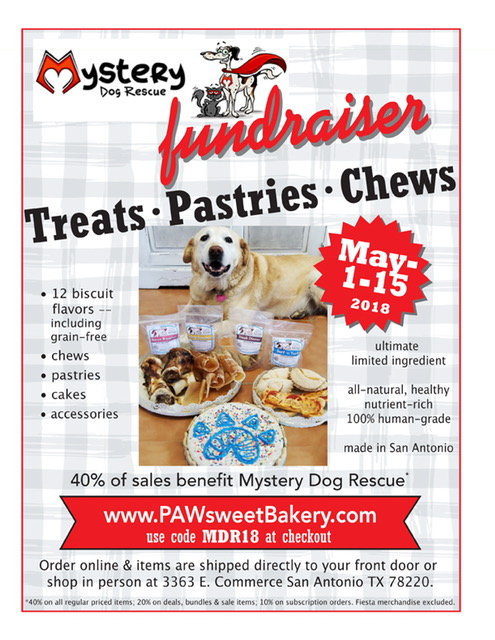 Visit http://pawsweetbakery.com/ and order tasty treats for your favorite four-legged friend. Use code MDR18 at checkout.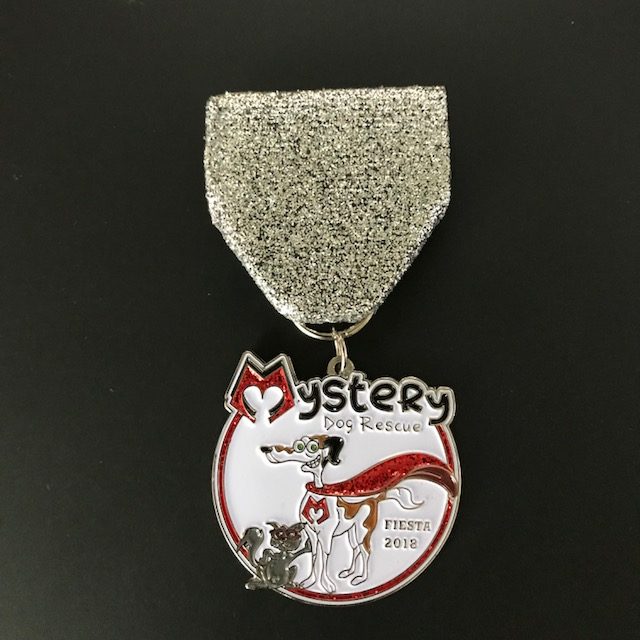 Our first, ever Fiesta Medals have arrived!
If you are interested in getting one of these limited edition medals, email us at MysteryDogRescue1@yahoo.com to reserve yours today for a small donation.



Please join Mystery Dog Rescue on Thursday evening, March 22nd to celebrate our fosters, volunteers, adopters, and supporters of rescue animals of all kinds. Along with our friends at Pet Supplies Plus, we'll be enjoying snacks and refreshments, and catching up with our fur-friends.

We will be at Pet Supplies Plus, 3133 Nacogdoches Road

And don't forget, The Big Give is actually a fundraiser!

We're so excited to be a part of #BigGive2018! What is the Big Give?

It's a day of giving back to charities in the San Antonio area. Even if you are not in San Antonio, you can still make a big impact to Mystery Dog Rescue by giving.

And you don't even have to wait until Thursday! The Big Give is already open.

Support Mystery Dog Rescue by clicking the link below and donating, anytime before midnight on Thursday, March 22.